St Ives and West Cornwall
St Ives was formerly a fishing village, but is now known as the home of many artists. It lies on the western side of St Ives Bay, and the town centre is a collection of narrow streets and passageways dropping down to the harbour and beaches.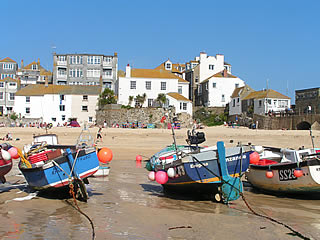 The town offers a broad range of restaurants and cafes, and around every turn can be found artists' studios and galleries.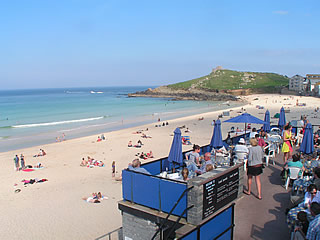 West Cornwall is a land of rugged cliifs, coves and wide beaches, with miles of walking along the coast path, and narrow lanes and quiet villages to explore.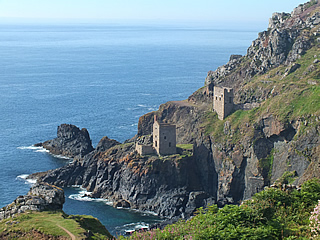 The busy market town of Penzance is a short bus or train ride away from St Ives. From here there are trips to the Scilly Isles and fishing trips.
The countryside around St Ives is rich in archaeological remains, from prehistoric villages to the romantic ruins of mine engine houses perched precariously on the cliffs, and there are many gardens which thrive in the balmy mediterranean-like climate.
Around St Ives there are many attractions open to visitors, including: